Retailcore Software has been a boon from the start of my new business venture. The team has assisted me right from the beginning and all my queries are handled promptly. The software features for barcode, billing, pricing, inventory control, reporting are very user friendly.
Mamta K
Owner, Miru Organic and Super Store, Mumbai

We are pleased with the support, service & pricing received from Retailcore software team and we had expanded the use of your software to our second store. It is important for us to have total control over the inventory and the sales enhancement.
Aamit Mehta
Owner, Divine Organics, Patiala, Punjab

We have been using Retailcore software for our business since 2014. It was absolutely smooth to operate, right priced, bug free, great performance and user friendly. The support from Retailcore team was top class and was always on time. They deserve 5 star rating for their hardwork in ensuring 100% customer satisfaction.
Prasad Bandla
Owner, Haasya Baby Store, Bangaluru

RetailCore POS software enabled me to extend control on my business, sales, customer relations and enabled growth. RetailCore, for this reason will continue to be a useful software for my business for many years to come.
Ketan Surani
Director, Surani Designer Wear, Mumbai

I am very impressed with RetailCore flexibility (both software and as a company) and you're responsiveness in dealing with any issues raised. Your software has more than lived up to the expectations and my staff have been impressed by how easy it is to use....
Shobha Hadkar
Owner, Shonit Pet Store, Mumbai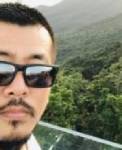 Software is top notched. Customer support handled by friendly and supportive staff. Well trained team of qualified programmers ready to help you customize your software according to you needs. I would highly recommend retailcore for startups and business owners as the software is designed thoughtfully and user friendly. Retailcore is a complete package, and i am a very satisfied customer.
Jesse Gangte
Owner, Jesee Gift House, Manipur

I have been more than satisfied working and coordinating with Retailcore support team.I think I have been using the software at our garment store since 2016 and I doubt if I have faced any major glitch in the system. Support in regards to any difficulties ever faced is prompt and quick from their team. They're doing their best and are getting almost every latest thing to the laptop at the earliest, so as of now I am satisfied with it. Thank you for your prompt services. 
Anand Gopalani
Owner, Bhagwati Vastram, Gandhinagar, Gujarat
Thanks for providing your amazing software in field (pathology lab management) which is new to you. Regarding the usage of the software, we are extremely happy with it. Being in pathology laboratory field, it suffices so many of our requirements. Be design, stock entry, pricing, or stock status is just a click away for us.
Dr Tejas Patel
Gunjan Labs LLP, Bharuch

Software is very Easy, Simple and Convenient to maintain your stores with built in barcode management, inventory control system, pricing, billing, POS. Variety of decision making reports available that give us business intelligence. We are happy and satisfied with retailcore and so we are recommending it to all other retailers.
Mr Kelzang Galay
Owner, One Step Shop, Bhutan