I have been more than satisfied working and coordinating with Retailcore support teamRetailcore support team.
I think I have been using the software at our garment store since 2016 and I doubt if I have faced any major glitch in the system.
Support in regards to any difficulties ever faced is prompt and quick from their team.
They're doing their best and are getting almost every latest thing to the laptop at the earliest, so as of now I am satisfied with it.
Thank you for your prompt services.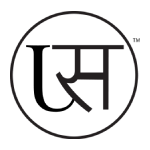 Urban Suburban makes sales from own and other boutique, exhibition and own e-commerce website. To handle b2c and b2b aspect prompt support is provided by RetailCore team to achieve excellent operations management coupled with GST… Know more "Urban Suburban : Boutique at Surat Handles Consignment Inventory, Barcode with RetailCore POS"