You may have business have single location or at multiple locations, barcoding and mobile technology is actually an affordable and cost-effective option for inventory management. High-tech and efficient retail store and warehouse model, includes the use of barcode scanners and technology. In addition to being affordable, barcoding technology is an excellent tool for inventory tracking.
In order to begin with a barcoding and mobile technology for inventory, you will need:
Barcoding hardware
Barcoding software
Barcoding hardware is consist of the physical units for barcoding, such as barcode scanners, barcode printers etc. The software program that reads, processes, and stores the barcoding and inventory information is the barcoding software. For the purpose of this article, let's refer to barcoding software and barcoding hardware collectively as a barcode system.
Because of the connectivity a barcode system provides, real-time data can be viewed via a handheld barcode device and a desktop or laptop.
Generally three ways to track inventory using a barcode system
With the implementation of a barcode system at your retail store or warehouse, there are smart ways to streamline and make inventory and billing related process efficient. One of the important process that benefit from the use of a barcode system is inventory tracking. Let's explore three valuable ways you can begin using a barcode system to keep track of inventory.
1. Stock workflow status tracking
Using a barcode system, your business can track the workflow statuses of orders. Retail single store or chain store or e-commerce businesses can benefit from the right implementation of barcode system.
For instance, examples of bill workflow status may include purchase stock inward, transfer from warehouse to retail store, bill at sales counter / POS etc. And workflow of sales order workflow status may include picked, ready to be picked, shipped, etc.
At each stage of order fulfillment, a sales document (i.e. pick ticket, pack list, sales order) can be scanned to update the status in the barcode system's database.
A similar process is also available to manage manufacturing or inventory assemblies with a barcode system. This allows your business to track in real-time each item's progress during each stage of the manufacturing process.
2. Tracking product details and history
Barcodes are an efficient measure for identifying inventory. Barcodes are a virtually error-free way to assign product information to a specific item, such as batch number, product ID, etc.
Simply by scanning its barcode, a product can be identified. When the product is brought up in the barcode system, the connected inventory information will be provided.
3. Stock location tracking
A truly great utility of a barcode system is tracking location of products. With a comprehensive inventory and barcode system in place, you can designate specific barcodes to represent a location. Example of locations may include which warehouse(s) a product is located in, aisle number, specific rack location, etc.
Additionally, you can keep track of the location of shipments in transit using a barcode system. Using the barcode, the system will automatically update the product's current status, availability, and location.
Find out more!
Learn more about RetailCore Inventory Management Software by giving us a call to 83697 23300 to talk about your specific needs or by simply completing the form and a specialist will contact you to discuss solutions.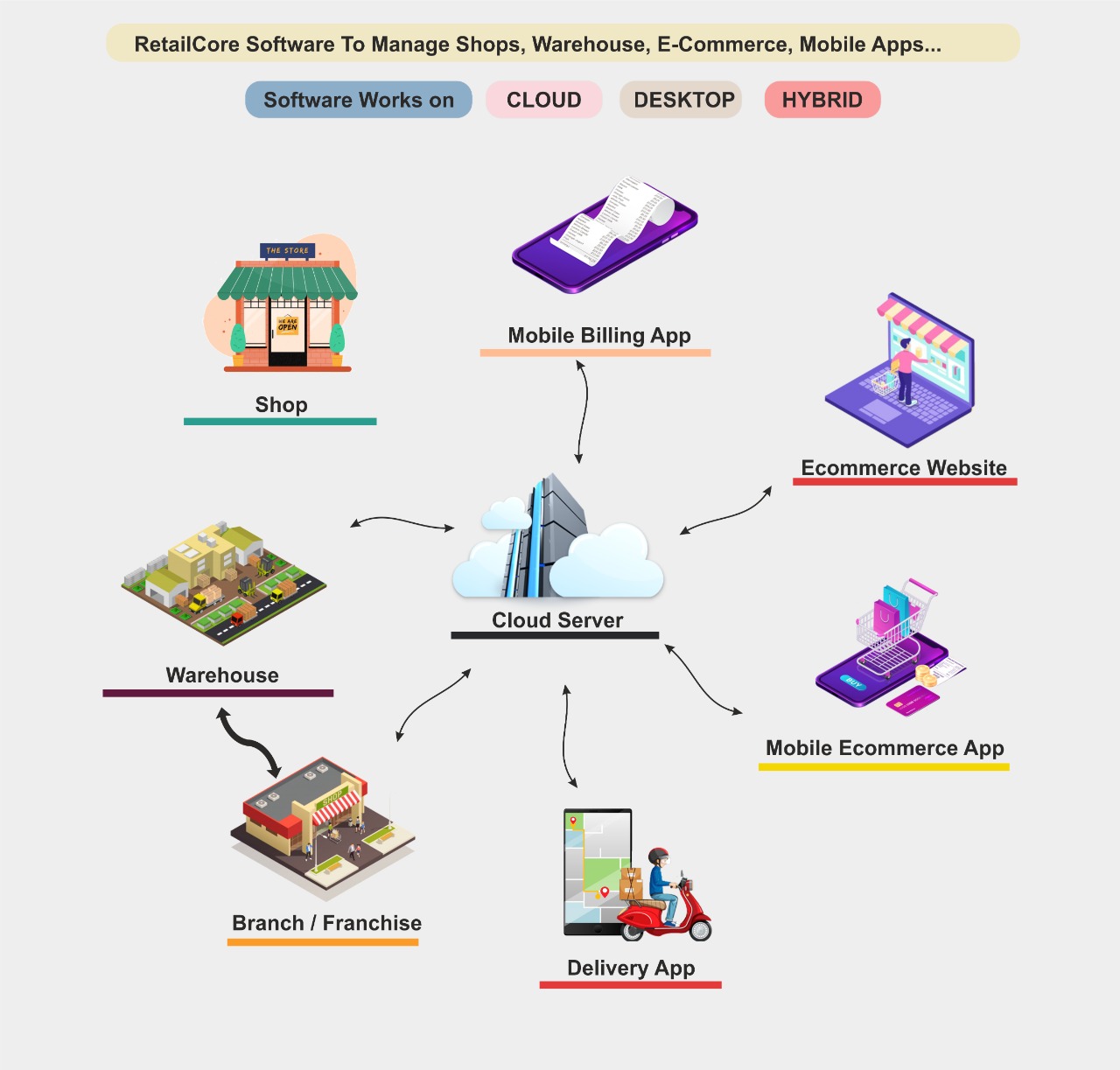 By retailcore
/ 17/10/2020
Single Store Management Software RetailCore Single Store Software is designed to help store owner efficiently manage single store operations also....
Read More