Thank you for choosing RetailCore Software. We are proud of your growth.
We are grateful to support you with our easy to use features for inventory, purchasing, warehousing, multi-channel sales, order fulfillment, POS, barcode, reporting and ecommerce.​
Multiple Garments Stores in Bhutan

Software is very Easy, Simple and Convenient to maintain your stores with built in barcode management, pricing, inventory control system, billing, POS. Variety of decision making reports available that give us business intelligence. We are happy and satisfied with retailcore and so we are recommending it to all other retailers.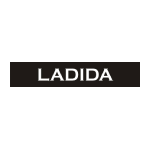 RetailCore Billing Software with POS, Barcode, Inventory Control is used by Ladida retail shop by Horizon Retail Pvt Ltd. based in Raipur. Online GST billing software with prompt support is provided to achieve excellent store Know more "Ladida : Retail Billing Software, Barcode, Inventory, POS for Fashion Jewellery Retailer in Raipur expands business with RetailCore"
Hear it straight from our customers
Perfect for your retail store