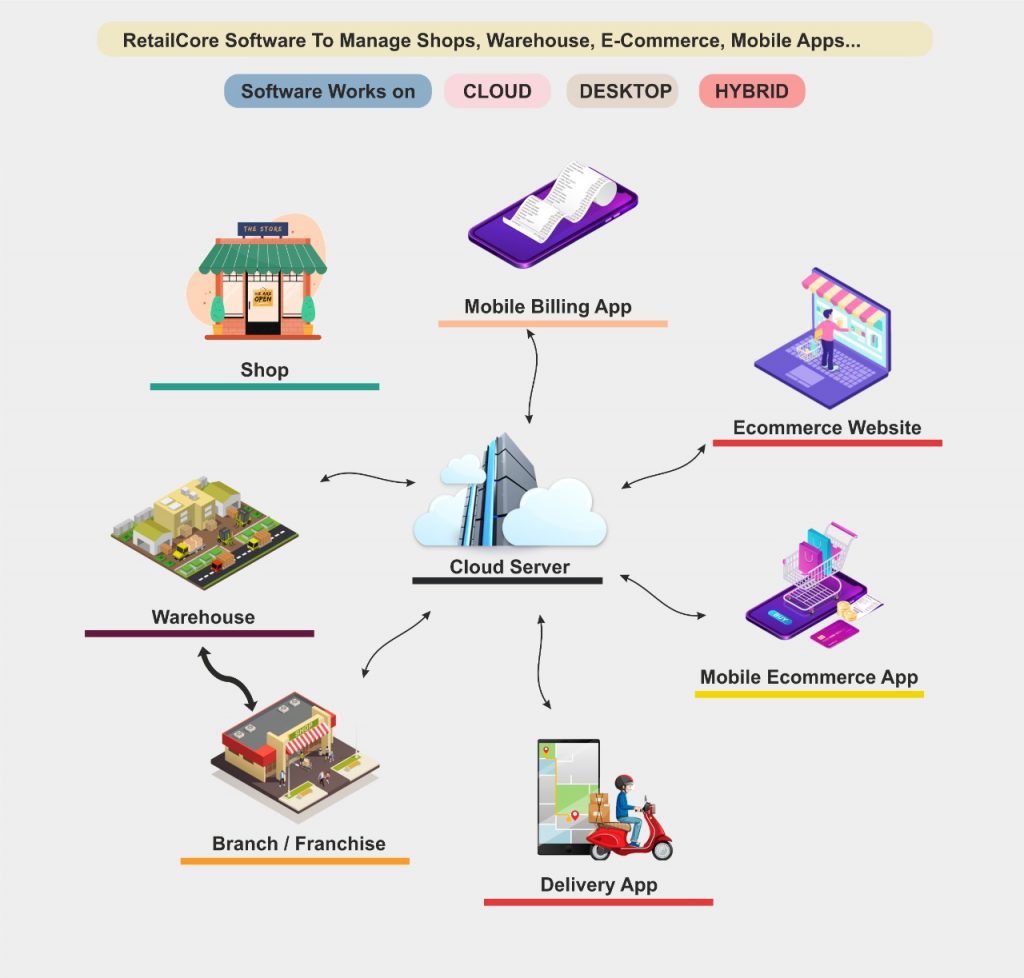 Single Store Management Software
RetailCore Single Store Software is designed to help store owner efficiently manage single store operations also. Super easy to use, make barcode labels, enter full products details with pictures, do fast billing with barcode scan, collect customers data for relationship.

Warehouse Management Software
RetailCore Software can manage inventory at warehouse and stock issue / transfer to branch store. At warehouse purchase stock inward, barcode or QR code label can be generated. At warehouse, branch stock level and sales and be monitored.

Branch Store Management Software
RetailCore Multi Location Version is designed to support unlimited branch stores in same state or other state with different GSTIN. At HO or Warehouse software, you can monitor branch stores inventory and sales; can transfer stock to branch stores; can set permission for branch software usage by branch store manager.
Ecommerce Website Management
RetailCore Software can manage backend of your e-commerce. Such as product management, pricing, inventory, barcode labeling, orders, customers etc. RetailCore can be integrated with your e-commerce website, which could be in Shopify, Woo Commerce, Open Cart, Magento or custom made. Once integrated, all data is automatically synchornized with RetailCore so you save lot of time.

Mobile App Order Management
Billing App to take orders from your smartphone. Barcode / QR code scan from phone, customer details, payment methods, bill to your customer by SMS.
Delivery Management Mobile App